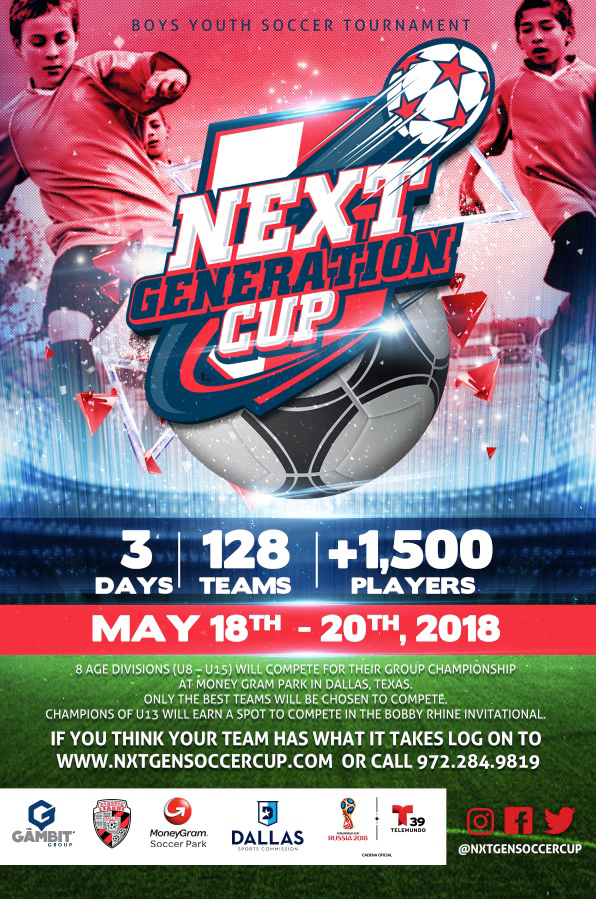 The Next Generation Cup is designed to provide an opportunity for the top teams in the community to compete and showcase the quality of their playing style. This tournament provides a unique experience for all teams whether they are from a club or independent. The Next Generation of ballers will want to play at this tournament.
From our lottery drawing of accepted teams to the trophies, medals, and jerseys provided to the 1st thru 3rd place winners....this is a tournament teams will want to experience.The Next Generation Cup is also a family event where participants and their families are entertained by games in our festival area with music, food, live broadcasts, vendors' samples, bounce houses and more.
By inviting teams from club, select and recreational leagues, we will expose teams and players that otherwise would not have the opportunity to compete. Only the best of the best will be invited to compete in this tournament.
Interested teams must apply. Applications are examined and selected based upon credentials, tournament history and the individual team's "trophy case". This process ensures the highest level of competition and sportsmanship. Several factors are taken into account including (but not exclusive to) current league standing, recent tournament participation, recent match results, etc.
Out of town teams are more than welcome and encouraged to apply!